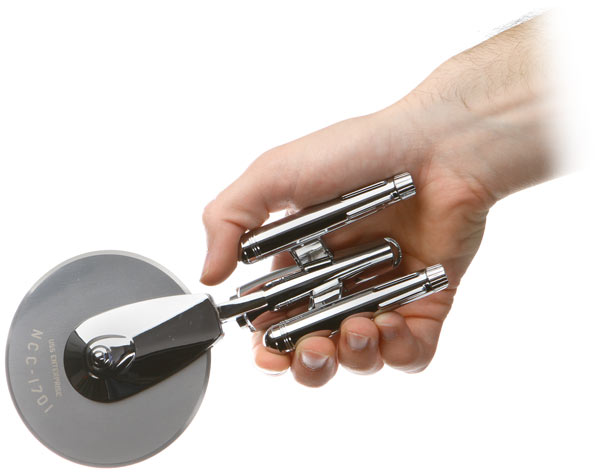 Heute bin ich über einen besonderen Pizzaschneider gestolpert der mein Interesse geweckt hat. Wie am Bild zu sehen, handelt es sich dabei um einen Star Trek Enterprise Pizzaschneider! Für jeden Trekkie ein Must-Have Artikel!
Hier die Details von Think Geek, wo man diesen Pizzaschneider auch erwerben kann:
Metal Pizza cutter in the form of the famous NCC-1701 Enterprise ship from Star Trek the original series
Officially licensed Star Trek collectable
Laser Etched Stainless steel blade with solid zinc-alloy chromium plated body
Also egal wer diese Idee hatte, sie ist auf jeden Fall EPIC!