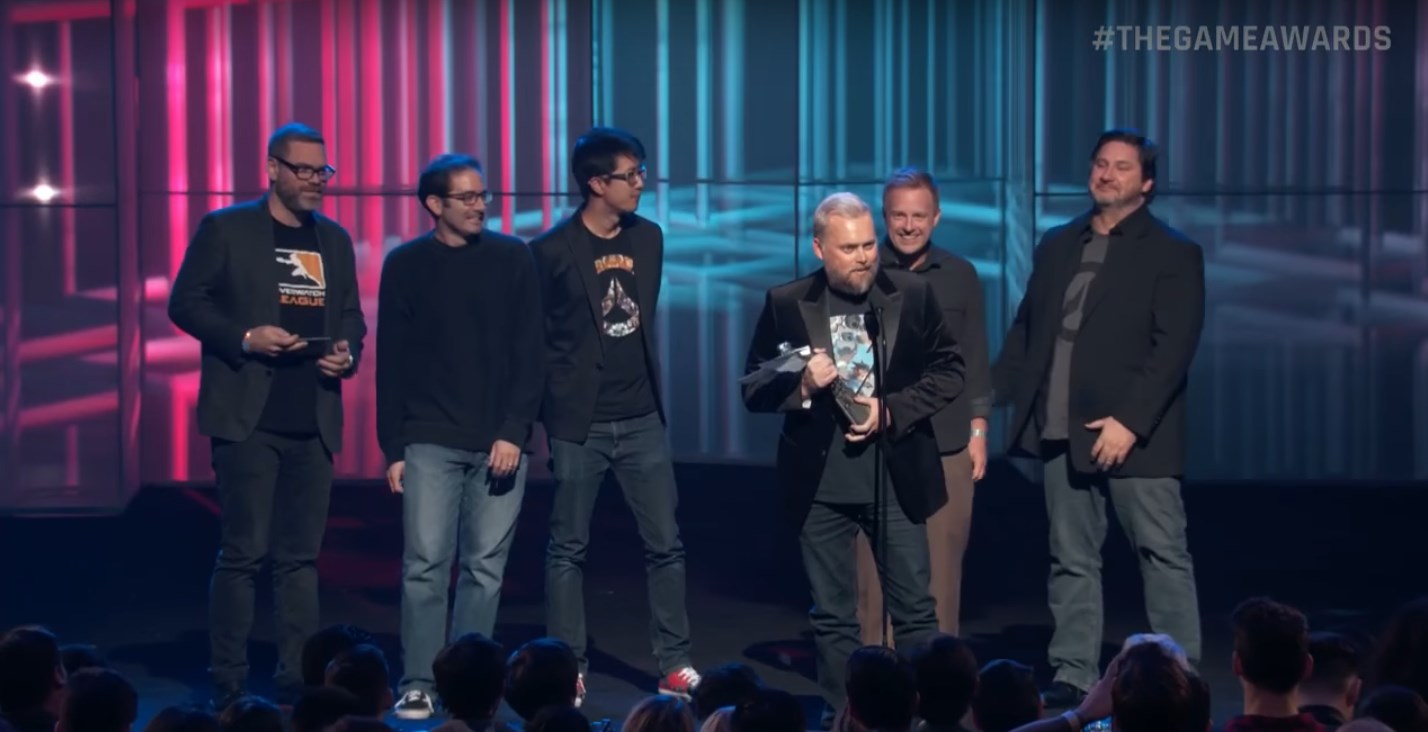 Overwatch hat bei der gestrigen Verleihung der Game Awards 2016 den Preis für das beste Spiel des Jahres abgeräumt. Die Konkurrenz, gegen die Overwatch antreten musste, war allerdings sehr stark. So setzte sich das Spiel nicht nur gegen Doom, Inside und Titanfall 2 durch, sondern konnte in dieser Kategorie auch Uncharted 4 von Naughty Dog schlagen.
Für Blizzard hat Ray Gresko den Preis entgegengenommen.
Wir sind natürlich glücklich darüber, wie das Spiel aufgenommen wurde. Wir sind auch extrem stolz darauf, dass dieses Spiel und die Welt, die wir darin aufgebaut haben, eine Nachricht haben und es ist eine Nachricht über Heldentum. Eine Nachricht über Vielfältigkeit. Eine Nachricht über eine hoffnungsvolle und positive Zukunft. Und wir glauben all diese Dinge benötigen wir jetzt gerade in diesen Zeiten in unserem Leben.
, so Gresko
Nachfolgend haben wir für dich die vollständige Liste der Gewinner der Game Awards 2016:
Best Mobile and Handheld Game: Pokemon GO
Best Family Game: Pokemon GO
Games For Impact Award: That Dragon Cancer
Best Independent Game: Inside
Best Multiplayer Game: Overwatch
Best Esports Game: Overwatch
Best Action-Adventure Game: Dishonored 2
Best Action Game: Doom
Best VR Game: Rez Infinite
Best Fighting Game: Street Fighter V
Best RPG: The Witcher 3: Wild Hunt – Blood & Wine
Best Strategy Game: Civilization VI
Best Sports/Racing Game: Forza Horizon 3
Best Game Direction: Overwatch
Best Art Direction: Inside
Best Narrative: Uncharted 4
Best Esports Team: Cloud9
Best Esports player: Marcelo "Coldzera" David (Counter-Strike: Global Offensive)
Best Performance: Nolan North, Uncharted 4
Trending Gamer: Boogie2988
Most Anticipated Game: The Legend Of Zelda: Breath of the Wild
Und hier ist noch der entsprechende Clip für dich von der Verleihung des Game of the Year 2016-Awards.